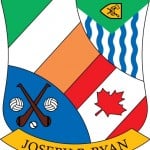 Celtic field sports will be demonstrated throughout the weekend on the Finlayson Turf at Topaz Park. In an interest to promote Celtic Culture and Sport, the VHGA has invited the Vancouver Irish Social and Sporting Club to demonstrate two popular sports from Ireland, Hurling and Gaelic Football.
The J P Ryans' Hurling Team will demonstrate both sports and provide an interactive session after each match for the public to
learn more about these exciting games. Gaelic Football is akin to Aussie Rules football and is renowned for being a tough game to play and a tough game not to watch. Hurling resembles field hockey, played with a shorter stick with a broader oval blade and dates back to the 2nd millennium BC. It has been described as the fastest grass field sport in the world.