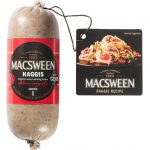 During your visit to the Victoria Highland Games & Celtic Festival, take the time to visit our merchandise vendors. You will find a great selection of products to buy.
Our merchandise vendors will be located at the same place they were in 2019, just north of Glasgow Green (see map).
Here is the list of vendors from the 2019 games:
Affordable Kilts
Amica Housing
Bags and Boxes
Beaver House Fudge Company
Brogs
Caledonian Brewery & Distillery
Celt's & Vikings Mythology Shop
Cherry's Stained Glass
Education First
Fermentum
Freedom Kilts
Girl Guides
Imadesigns
Intreeguing Designs
Island Highlander
Island Jerkey
Jill Warren Designs
Kareli Sunflower Designs
Labyrinth Leather
Longview Woodworks
McAleer Highland Gear
McPhail Kilts & Highland Outfitters
Mead Simon Chain Mail
North of Hadrian's Kilts
Perception Face and Body Art
Pretty Things Jewelry
Sharon Hubbard Arts
Silver Dollar Coins
Spell Binding Journals
Stones & Weave
The Pipers Den
The Scottish Shoppe
Tidal Toys
Twisted Fern Designs
Wild Abandon
Wildflower Dyes
As  merchandise vendors register to be present in the games, we will place their names here. (NOTE: The list of vendors might change without prior notice due to circumstances beyond our control. We will do our best to keep this list up-to-date with the latest developments.)
If you want to become a merchandise vendor for our festival, please visit our page on "How to participate – Vendors".